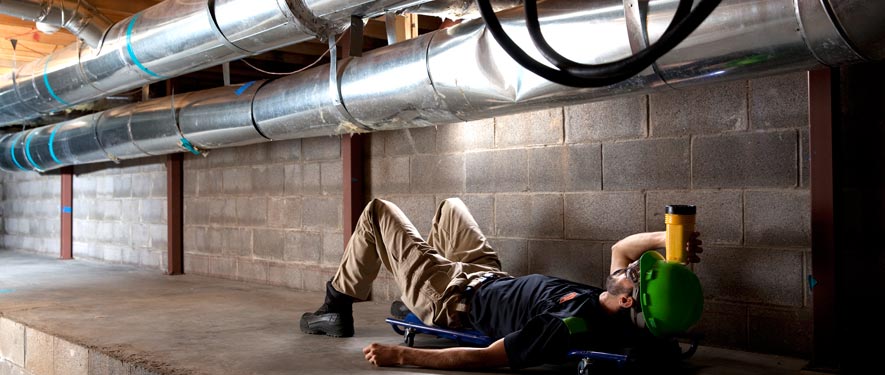 Air Ducts and HVAC Cleaning
Most people know our name as a leader in the cleanup and restoration industry with more than 50 years of experience. SERVPRO of Oconee/South Anderson Counties can handle many restoration services—such as mold remediation and fire damage which involve the air quality in your home.
When you call on us for your home's HVAC maintenance and air duct cleaning, we bring that experience and our training, just as we do to any other restoration or cleaning project. Our duct cleaning process meets industry standards as defined by the National Air Duct Cleaner's Association. Our technicians are knowledgeable in the use of duct cleaning tools and hold to all applicable safety standards in helping to restore and maintain a cleaner environment in your home.
Through normal occupation in a home, we generate a great deal of contaminants and air pollutants, such as dander, dust, and chemicals. These contaminants are pulled into the HVAC system and re-circulated 5 to 7 times per day, on average. Over time, this re-circulation causes a build-up of contaminants in the duct work. They may be contributing to larger health issues or harboring contaminants that could cause serious problems for people with respiratory health conditions, autoimmune disorders or some environmental allergies.

Servicing Fair Play, Long Creek, Mountain Rest, Newry, Seneca, Salem, Tamassee, Walhalla, Westminster, and West Union, Anderson, Belton, Powdersville, Honea Path, Iva, Pelzer, Pendleton, Starr, and Townville.
However, duct cleaning is not always necessary. We will make recommendations about the best way to address any indoor air quality concerns. This can save you money and provide peace of mind on the health of your system.
The benefits of servicing your HVAC unit include:
Helps to restore peak energy efficiency.
May help to eliminate offensive odors.
Helps reduce the potential for mold growth.
For more information on HVAC and air duct cleaning, call us today, (864) 916-4160.